Wholesale Wood Flooring Supplies
Come Visit Our Store or Give Us a Call:
1555 Oakbrook Dr. Suite 155, Norcross, GA 30093
(470)669-8313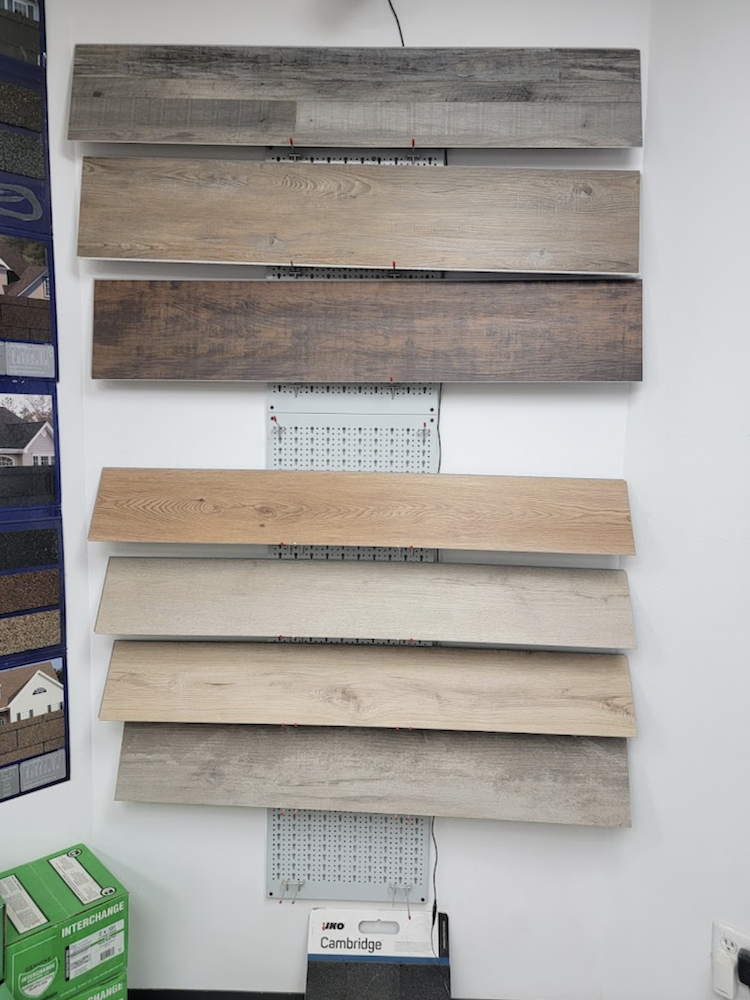 The Benefits of Sourcing Wood Flooring Supplies from Wholesale Flooring Contractor Stores
When it comes to renovating or building a home, choosing the right flooring is a crucial decision. Among the various flooring options available, wood flooring stands out for its timeless beauty, durability, and versatility. However, acquiring wood flooring supplies can be a significant investment. This is where wholesale flooring contractor stores come into play. In this article, we will explore the myriad advantages of getting wood flooring supplies from wholesale flooring contractor stores, ranging from cost-efficiency and product variety to expert guidance and quality assurance.
Cost-EfficiencyOne of the most appealing aspects of purchasing wood flooring supplies from a wholesale flooring contractor store is the cost-efficiency it offers. These stores typically offer materials at significantly lower prices compared to retail outlets. This cost advantage is primarily because wholesale stores cater to contractors and professionals who buy in bulk. As a result, they can pass on the cost savings to customers.Additionally, wholesale stores often have special deals, discounts, and promotions, making it even more economical for homeowners and DIY enthusiasts to acquire top-quality wood flooring materials without breaking the bank. By shopping at a wholesale flooring contractor store, you can save a substantial amount of money that can be redirected towards other aspects of your home improvement project.
Wide Range of ProductsWholesale flooring contractor stores are a treasure trove of wood flooring options. They carry a diverse range of wood species, finishes, and styles to suit various design preferences and project requirements. Whether you prefer the classic elegance of oak, the rich character of cherry, or the rustic charm of reclaimed wood, you're likely to find the perfect fit at a wholesale store.Furthermore, these stores offer a variety of formats, including solid hardwood, engineered wood, and laminate flooring. This extensive product selection allows homeowners to make informed choices that align with their budget, design vision, and the specific needs of each room in their home.
Expert GuidanceWhen it comes to home improvement projects, particularly those involving wood flooring installation, expert guidance is invaluable. Wholesale flooring contractor stores typically employ knowledgeable staff who are well-versed in wood flooring products and installation techniques. They can provide valuable insights and recommendations, helping you make informed decisions about the best materials for your project.Whether you have questions about the suitability of a particular wood species for your climate, the proper underlayment for your subfloor, or the ideal finish for your desired aesthetic, the experts at wholesale stores can provide expert advice and assistance. This guidance ensures that you select the right wood flooring supplies for your unique needs, leading to a successful and long-lasting installation.
Quality AssuranceQuality is paramount when it comes to wood flooring, and wholesale flooring contractor stores understand this well. They often carry reputable brands and manufacturers known for producing high-quality wood flooring materials. By sourcing your supplies from these stores, you can have confidence in the durability and performance of the products you purchase.Additionally, many wholesale stores offer warranties and guarantees on their wood flooring materials, providing further assurance of their quality. This peace of mind is particularly important when investing in a long-lasting flooring solution that is a significant part of your home.
Convenience of One-Stop ShoppingWhen embarking on a wood flooring project, you'll need more than just the flooring planks themselves. You'll require various accessories and tools, such as adhesives, nails, underlayment, and finishing products. Wholesale flooring contractor stores are often one-stop shops where you can find everything you need for your project in one place.This convenience not only saves you time and effort but also ensures that you have all the essential components required for a successful wood flooring installation. Rather than running from store to store, you can streamline your shopping experience and focus on the task at hand.
Bulk Purchasing for Large ProjectsIf you're undertaking a sizable renovation or construction project that involves wood flooring throughout multiple rooms or even an entire property, wholesale flooring contractor stores are the ideal choice. These stores are equipped to handle bulk orders, making it easier and more cost-effective to acquire the necessary supplies in large quantities.Moreover, the staff at wholesale stores can assist in calculating the exact quantities required for your project, minimizing waste and optimizing your budget. This level of support is particularly advantageous for contractors and property developers working on extensive flooring installations.
Support for DIY EnthusiastsWhile wholesale flooring contractor stores primarily cater to professionals, they are also accessible to DIY enthusiasts. Homeowners who enjoy tackling projects themselves can benefit from the extensive resources and materials available at these stores. With expert guidance, comprehensive product selections, and cost-effective pricing, DIYers can turn their wood flooring dreams into reality.Furthermore, wholesale stores often offer educational resources, workshops, and tutorials to help DIYers gain the skills and knowledge necessary for a successful wood flooring installation. This commitment to customer support ensures that even those with limited experience can achieve professional-looking results.
Acquiring wood flooring supplies from wholesale flooring contractor stores presents a multitude of advantages that make it a compelling choice for homeowners, contractors, and DIY enthusiasts alike. From cost-efficiency and an extensive product range to expert guidance, quality assurance, and convenience, these stores offer a comprehensive solution for all your wood flooring needs.
Whether you're planning a small-scale renovation or a large-scale construction project, wholesale flooring contractor stores are well-equipped to meet your requirements. They not only provide cost-effective solutions but also ensure that you have access to the expertise and resources necessary for a successful wood flooring installation.
In summary, when it comes to wood flooring, choosing a wholesale flooring contractor store as your supplier is a smart decision that can save you money, time, and stress while ensuring the beauty and longevity of your home's flooring for years to come.
Wholesale Wood Flooring Supplies
Come Visit Our Store or Give Us a Call:
1555 Oakbrook Dr. Suite 155, Norcross, GA 30093
(470)669-8313