Wholesale Flooring Supplies
Come Visit Our Store or Give Us a Call:
1555 Oakbrook Dr. Suite 155, Norcross, GA 30093
(470)669-8313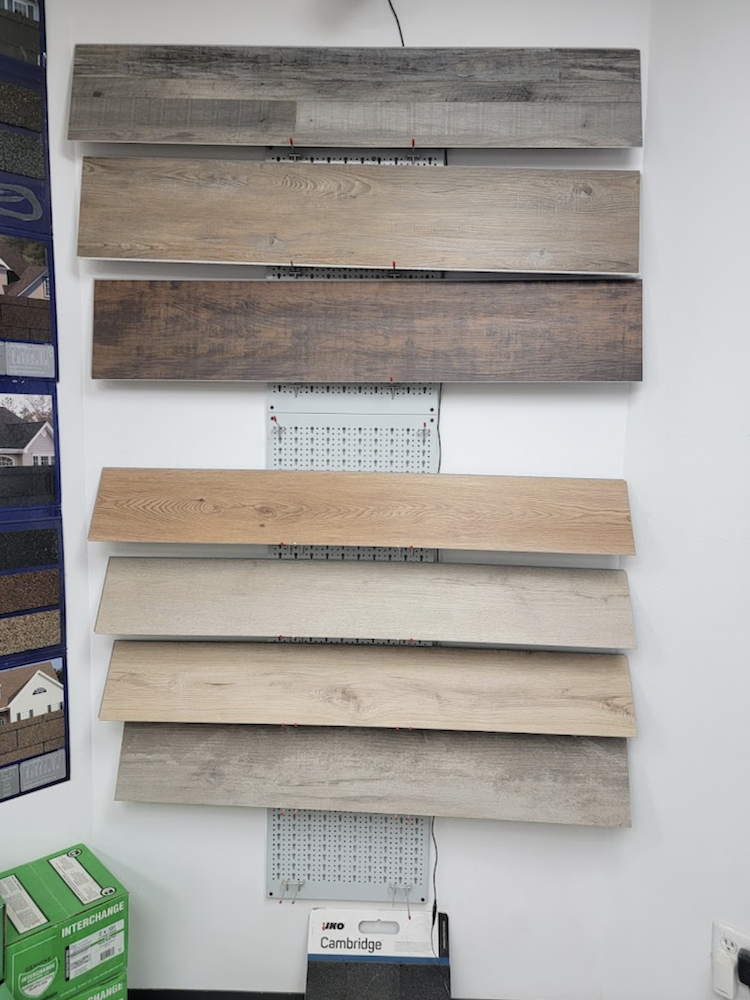 The Benefits of Getting Flooring from a Wholesale Flooring Contractor Store
When it comes to renovating or building a new home, one of the most important decisions you'll make is choosing the right flooring. The flooring sets the tone for the entire space and plays a crucial role in both aesthetics and functionality. Many homeowners opt for purchasing flooring from big-box retailers or specialty flooring stores, but there's a hidden gem that often goes overlooked – wholesale flooring contractor stores. In this comprehensive guide, we will explore the numerous benefits of getting your flooring from a wholesale flooring contractor store.
The Wide Range of Options
One of the primary advantages of choosing a wholesale flooring contractor store is the wide range of flooring options available. These stores typically carry a diverse selection of materials, styles, and finishes to cater to various tastes and preferences. Whether you're looking for hardwood, laminate, vinyl, tile, or carpet, you'll find an extensive array of choices under one roof. This abundance of options allows you to browse and compare different materials and styles, making it easier to find the perfect flooring for your space.
High-Quality Products
Wholesale flooring contractor stores often source their products directly from manufacturers or distributors, cutting out middlemen. This direct sourcing allows them to offer high-quality flooring materials at competitive prices. Additionally, these stores have a reputation to uphold within the industry, so they are likely to stock flooring products that meet strict quality standards. By purchasing from a wholesale flooring contractor store, you can rest assured that you're getting durable and long-lasting flooring materials that will withstand the test of time.
Cost Savings
One of the most compelling reasons to consider a wholesale flooring contractor store is the potential for cost savings. These stores typically offer flooring materials at lower prices compared to traditional retailers. Because they purchase in bulk and maintain close relationships with manufacturers, they can negotiate better deals and pass the savings on to customers. Moreover, wholesale flooring contractor stores often have special promotions, discounts, and clearance sales that can further reduce your overall project cost.
Expert Guidance
Navigating the world of flooring materials can be overwhelming, especially if you're not well-versed in the industry. Wholesale flooring contractor stores employ knowledgeable staff who can provide expert guidance and recommendations based on your specific needs and budget. They can help you understand the pros and cons of different flooring types, advise you on suitable options for high-traffic areas, and even assist with color and style choices. This level of expertise ensures that you make an informed decision and end up with flooring that suits your lifestyle and preferences.
Customization Options
Another advantage of wholesale flooring contractor stores is the ability to customize your flooring to match your unique requirements. They often offer options for custom sizing, finishes, and even patterns. Whether you want a distinctive hardwood floor with a specific stain or a tile pattern that complements your design vision, these stores can work with you to create a customized flooring solution that truly sets your space apart.
Quick Availability
When you purchase flooring from a wholesale flooring contractor store, you can often expect quicker availability compared to ordering from larger retailers. These stores typically maintain a substantial inventory of popular flooring materials, meaning you can get started on your project sooner. Quick availability is particularly advantageous if you have a tight timeline or need to complete a renovation project promptly.
Supporting Local Businesses
Choosing to buy from a wholesale flooring contractor store is also a way to support local businesses and the community. Many of these stores are independently owned and operated, contributing to the local economy. By patronizing such businesses, you help create jobs and sustain the growth of your community.
Excellent Customer Service
Customer service is a top priority for wholesale flooring contractor stores. They rely on their reputation and word-of-mouth referrals to thrive in the competitive market. As a result, you can expect a high level of customer service when you shop at these stores. Whether you need assistance with product selection, installation advice, or post-purchase support, their dedicated staff is usually more than willing to assist you every step of the way.
Installation Services
In addition to providing top-quality flooring materials, many wholesale flooring contractor stores offer installation services. This one-stop-shop approach can simplify your home improvement project significantly. You can rely on the same experts who helped you choose your flooring to install it professionally, ensuring a seamless and hassle-free process from start to finish.
Conclusion
When it comes to choosing flooring for your home, a wholesale flooring contractor store offers numerous benefits that are often overlooked. From a wide range of options and cost savings to expert guidance and customization, these stores provide a comprehensive solution for your flooring needs. Moreover, by choosing to support local businesses and benefiting from excellent customer service, you can enjoy a seamless and satisfying flooring purchase experience. So, the next time you embark on a flooring project, consider visiting a wholesale flooring contractor store – it might just be the key to achieving the beautiful and functional flooring you've always dreamed of, all while saving time and money.
Wholesale Flooring Supplies
Come Visit Our Store or Give Us a Call:
1555 Oakbrook Dr. Suite 155, Norcross, GA 30093
(470)669-8313