Wholesale Building Products
Come Visit Our Store or Give Us a Call:
1555 Oakbrook Dr. Suite 155, Norcross, GA 30093
(470)669-8313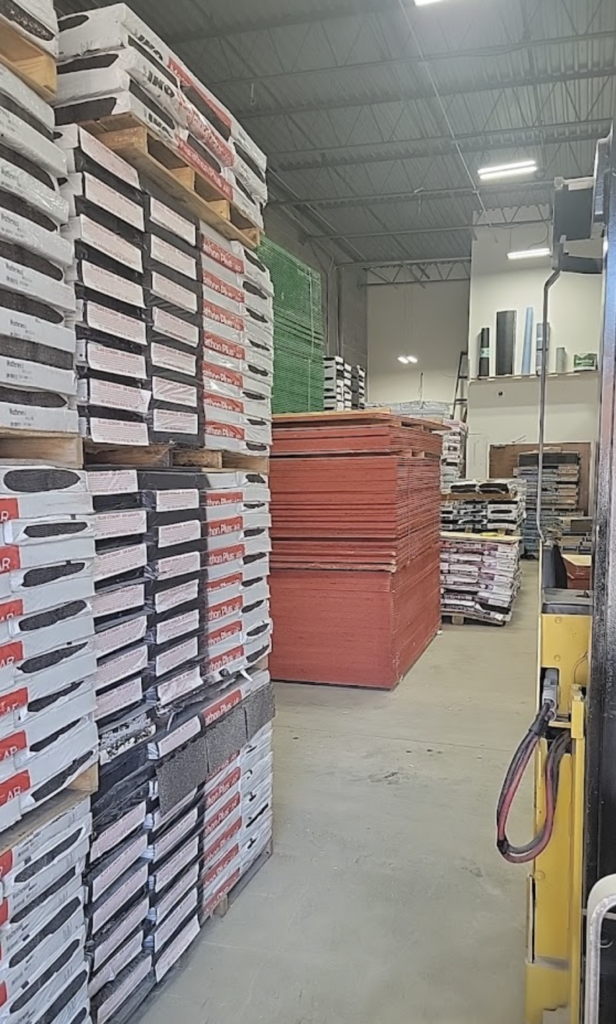 The Benefits of Buying Wholesale Building Products from an Experienced Contractor
In the world of construction, efficiency and cost-effectiveness are paramount. Whether you're a large construction company working on multiple projects or a smaller operation looking to save on expenses, the choice of where you purchase your building materials can significantly impact your bottom line. One strategy that can prove highly advantageous is to buy wholesale building products from an experienced contractor and it makes sense for construction companies of all sizes.
Expertise in Product Selection
One of the key advantages of buying wholesale building products from an experienced contractor is their in-depth knowledge of construction materials. These professionals have hands-on experience with various products and can guide you in selecting the right materials for your specific projects. They understand the nuances of different materials, their durability, and how they perform under various conditions.
Experienced contractors can recommend products that not only meet your project requirements but also help you save money in the long run. They can provide insights into the latest innovations and trends in construction materials, ensuring that you use the most up-to-date and cost-effective options available.
Access to High-Quality Materials
Experienced contractors often have access to a network of trusted suppliers and manufacturers. When you buy wholesale building products through them, you can tap into this network to source high-quality materials at competitive prices. These materials are often sourced directly from reputable suppliers, reducing the risk of receiving subpar or counterfeit products.
Quality is crucial in construction, as it directly impacts the durability and longevity of your projects. By buying wholesale building products from an experienced contractor, you can rest assured that you are getting materials that meet or exceed industry standards, ultimately leading to better project outcomes and customer satisfaction.
Cost Savings
Cost savings are a top priority for any construction company, and buying wholesale building products from an experienced contractor can help you achieve significant cost reductions. Here's how:
a. Bulk Discounts: Purchasing materials in bulk typically allows you to access substantial discounts. Experienced contractors have established relationships with suppliers and can negotiate better prices due to the volume of materials they purchase.
b. Reduced Wastage: Experienced contractors can help you estimate the exact quantities of materials needed for your projects, minimizing wastage. This efficient planning saves you money by reducing overordering and excess inventory.
c. Time Savings: Time is money in construction, and experienced contractors can streamline the procurement process. They know where to find the right products quickly, ensuring that your projects stay on schedule and within budget.
Streamlined Procurement Process
The construction industry often involves dealing with a multitude of suppliers and vendors. Coordinating the procurement of materials from different sources can be time-consuming and complex. When you buy wholesale building products from an experienced contractor, you simplify the procurement process significantly.
Experienced contractors can consolidate your orders, source materials from multiple suppliers, and manage logistics on your behalf. This streamlines your operations, reduces administrative burdens, and allows you to focus on what you do best—construction.
Mitigation of Risk
Construction projects are not without risks, and one of the most significant risks is the use of subpar or non-compliant materials. Experienced contractors are well-versed in industry regulations and quality standards, ensuring that the materials they source meet all necessary requirements.
By relying on their expertise, you reduce the risk of using non-compliant materials that could lead to costly legal disputes or project delays. An experienced contractor's reputation is also at stake, giving them added incentive to deliver materials that meet or exceed industry standards.
Customized Solutions
Every construction project is unique, and the choice of materials should reflect the specific needs and goals of each project. Experienced contractors understand this and can provide customized solutions tailored to your project requirements.
Whether you need specialized materials for a particular application or cost-effective alternatives to stay within budget constraints, an experienced contractor can offer tailored recommendations. This level of customization can make a significant difference in the success of your projects.
Build Long-Term Relationships
Building relationships is a cornerstone of the construction industry. When you buy wholesale building products from an experienced contractor, you have the opportunity to establish a long-term partnership based on trust and mutual benefit.
Over time, this partnership can lead to even greater advantages, such as access to exclusive deals, priority service, and ongoing support. Experienced contractors often have a vested interest in helping you succeed, as your success reflects positively on their reputation.
In the construction industry, making the right choices when it comes to building materials can mean the difference between a successful project and one fraught with problems. Buying wholesale building products from an experienced contractor offers numerous advantages that can significantly benefit construction companies.
From expert product selection and access to high-quality materials to cost savings, streamlined procurement, risk mitigation, and customized solutions, the benefits of this approach are clear. Additionally, the potential for long-term partnerships and the peace of mind that comes with knowing you have a trusted advisor in your corner make it a strategy worth considering for construction companies of all sizes.
In an industry where efficiency, cost-effectiveness, and quality are paramount, the decision to buy wholesale building products from an experienced contractor is a wise one. It not only saves you money but also ensures that your construction projects are built to last and meet the highest standards of quality and compliance.
Wholesale Building Products
Come Visit Our Store or Give Us a Call:
1555 Oakbrook Dr. Suite 155, Norcross, GA 30093
(470)669-8313